Cornerstone College
Individual excellence, learning and responsibility for life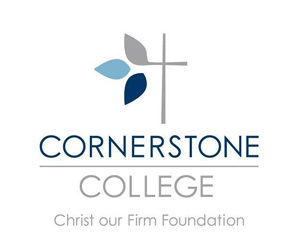 Contact details
Address

68 Adelaide Road, Mount Barker SA 5251

Email

Phone

Website
Mon

8.30am-5pm

Tue

8.30am-5pm

Wed

8.30am-5pm

Thu

8.30am-5pm

Fri

8.30am-5pm

Sat

9am-12.30noon

Sun

closed
Founded in 1990, Cornerstone College is a leading independent, co-educational, Christian school overlooking the town of Mount Barker in the beautiful Adelaide Hills.
Welcoming middle and senior school students in Years 7 to 12, our world-class approach to learning and wellbeing provides the greatest possible opportunities for your child to flourish.
The College's modern facilities and picturesque setting provide a stunning and inspiring learning environment.
From the purpose-built Middle School, our commercial-quality kitchens, a sprung-floor gymnasium, and drama theatre with state-of-the-art lighting and sound, to the wetlands and environmental centre, artificial turf tennis courts and the magnificent full-size oval, Cornerstone College provides the highest quality of learning, activity and discovery.
Of course, exceptional facilities mean little without the care, nurturing and expertise of the staff. That's why regular professional development and training is both a high priority and an expectation for all our staff – ensuring that we provide best-practice teaching and an outstanding environment for learning.
This is all underpinned by a supportive, respectful and welcoming College community and culture, guided by the values of the Lutheran Church upon which our mission and strategic plan are founded.
We warmly invite you to visit us, and see first-hand how we guide today's students, and tomorrow's citizens, to find their place in a world of opportunities.