Resthaven
Quality residential and in-home care services, retirement living, and wellness services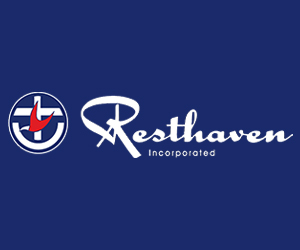 Contact details
Address

37 Swanport Road, Murray Bridge

Phone

Website
Mon

9am - 5pm

Tue

9am - 5pm

Wed

9am - 5pm

Thu

9am - 5pm

Fri

9am - 5pm

Sat

closed

Sun

closed
Resthaven Murray Bridge, Hills & Fleurieu Community Services support older people across a broad geographic area, delivering in-home support, social activities and respite care.
Resthaven campaigns to challenge negative stereotypes of aging by promoting positive images of aging.
In 2006, a campaign was launched, involving good news stories and showcasing the wisdom and positivity of the older generations.
At the time, Resthaven Chief Executive Officer, Richard Hearn said, "Older people have shaped this nation. They deserve to be treated with dignity and respect."
'The intrinsic worth of an individual and their relationships cannot be underestimated –they are vital – equally for both the very fit and the most frail of individuals."
'We need to affirm and recognise the essential worth of an older person as an individual, evident in their relationships as grandparents, parents, aunts, uncles, veterans, friends, clients, colleagues, volunteers and so on.'
'Yet so often, we see negative, stereotypical images of older people depicted to the general public through the media. Doing nothing only perpetuates this preconceived negativity. It is up to us to influence the imagery and embrace the media and its power to influence public perceptions.'
"Service providers can challenge ageist stereotypes by making it a priority to encourage positive images of older people and positive images of working with older people."
In 2012, Resthaven created a series of TV commercials focusing on "Sharing the wisdom" of the older generation.
This active advocacy continues today.